More Women Employees Need in All Sectors. To do this is in our hands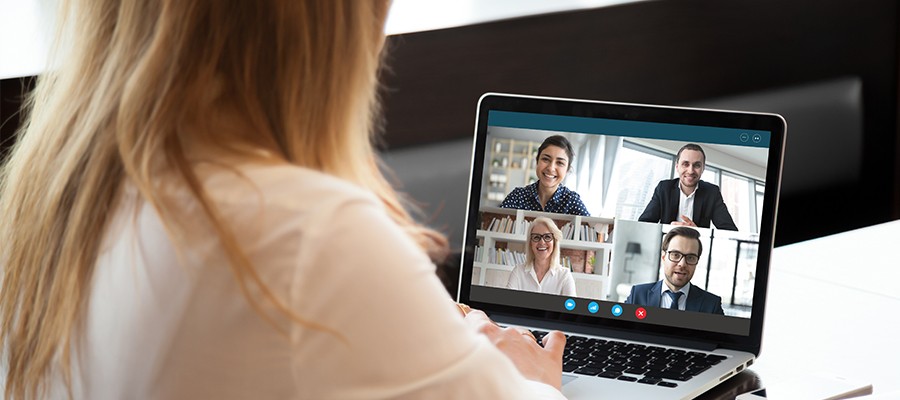 According to a Chinese proverb: Women carry half the sky. Women make up almost half of tech users. However, women do not have a serious representation in technology and entrepreneurship. This is unsustainable and unacceptable. While this situation prevents social and economic progress, it also damages technological development. Therefore, I write this article by dreaming that women are getting stronger in technology fields and employment. In order for this dream to come true, not only women, but all of us must keep up with the requirements of the new world order. The Human Resources sector is an area that needs to renew itself in accordance with this order. Therefore, I would like to talk about current HR technologies and the digitalization of the HR sector during the epidemic.
Human Capital Management software providers continue to acquire new capabilities and expand their capabilities. In addition, technologies such as artificial intelligence, machine learning and HR chat bot solutions are improving. Artificial intelligence is used to make human analysis more accurate and detailed. Thus, the right candidate is selected. Besides, artificial intelligence, to create personalized job offer letter or notice has been discussed previously, but has been recruiting candidates. Software called robotic processing automation (RPA) is also among the rising trends in HR technologies. With this software, duties such as pricing and payroll are fulfilled and contribution is made to the management. Technological recruitment software helps companies save time by doing their inventory. HR employees thus do not waste time continuing their search for new talents. Chatbots and similar technologies take on lower-level tasks such as scheduling and providing basic information. This motivates HR professionals to spend more time building more accurate relationships with candidates. HR technologies are now investing more than ever by countless businesses. HR Technology Market Report, published in 2019, outlines some of the important findings in this sector. According to the report, investments in HR technology have increased by 29% and have led the HR technologies market to grow by 10%. Here the HR sector should see this change and keep up with it.
In these days when everyone works at home and needs extra motivation, HR professionals should establish their training plans on motivating them by communicating with them easily. In doing so, they can build their strategy on gamification, which is a tremendous trend nowadays. According to my foresight, many companies will organize their communication plans using virtual media and gaming techniques this year. In this process, businesses have found technology to work from home and we found that global outbreak preparation is inadequate. The business world needs to help fill this gap. As China struggled against the virus, it focused on the technology industry it was strong in, artificial intelligence, data science, to monitor the pandemic and fight disease. For example, Alibaba, Baidu, Huawei as technology leaders, including the giant companies have stepped up health interventions. Technology start-ups work integrated with treatment professionals, academics and government agencies around the world to use technology effectively as the virus continues to spread.
Of course, while counting the technological developments, we should not forget social media. Social media has an important place in HR as in every sector. In 2020, it is necessary to use fluent, mutual communication applications that are understood by everyone and the conventional methods should be left behind.
In a nutshell, automation will gain importance in HR as in every field. The process of filling vacant positions will gain momentum with these technological systems. Because all these processes will become practical. The question of answering questions (such as how many days I have been allowed, when the payments will be made), which are constantly asked by the employees, will be linked to automation.
There are many expressions describing the radical changes and technological revolutions we experienced in the 21st century: the "Fourth Industrial Revolution". "The Big Shift" ". Like the "digital age". As the Women in Technology Association, we have started a series of projects in the digital age we live in, where we will give expert training and employment opportunities to create the super smart Society 5.0 while experiencing the fourth industrial revolution. We even gave our first graduates and trained 20 people as database experts. We invest in Human 3.0, in order to raise individuals with high technical equipment. We continue to focus on people to create a positive climate, where we can live with the half-human-half machine hybrids that will enter our lives very soon.
The coronavirus epidemic also showed that we need to undergo a radical technological transformation and change. This technological change also transforms the way our work is organized and managed. I would like to emphasize the widespread use of technologies such as artificial intelligence and the lack of data analysis skills and functionality in talent management required to interpret the information produced by new technologies in HR.
That is precisely why the hardworking Technology of Turkey's biggest strength as the Women's Association, we believe that high emotional intelligence of women. And this is how the power of technology, we intensify integrate with how we go forward, we believe that Turkey's so. In our talent management studies, we continue to advance by supporting men as well as women. Because we think diversity is the biggest strengthening factor in every field, especially in the economy.